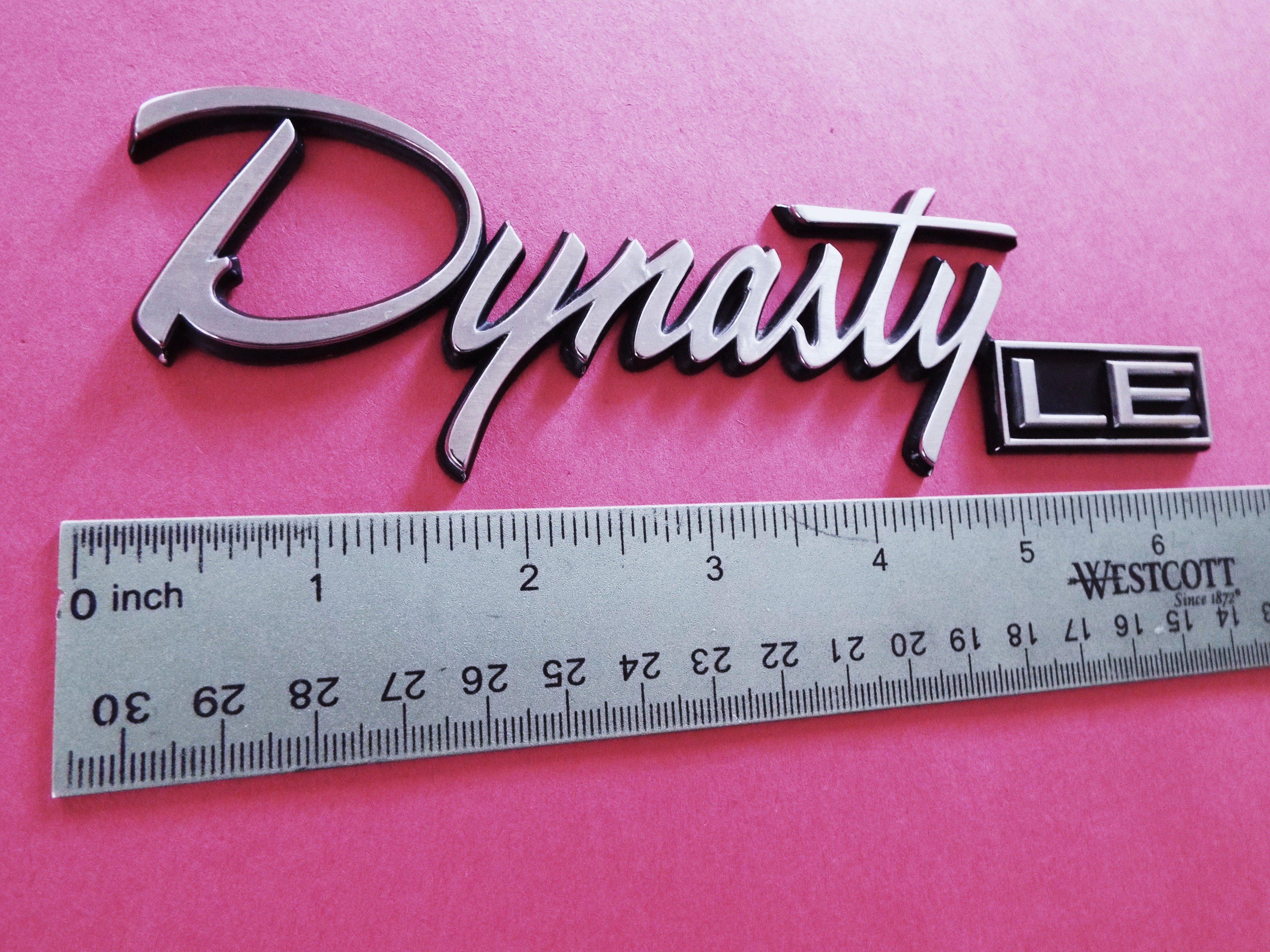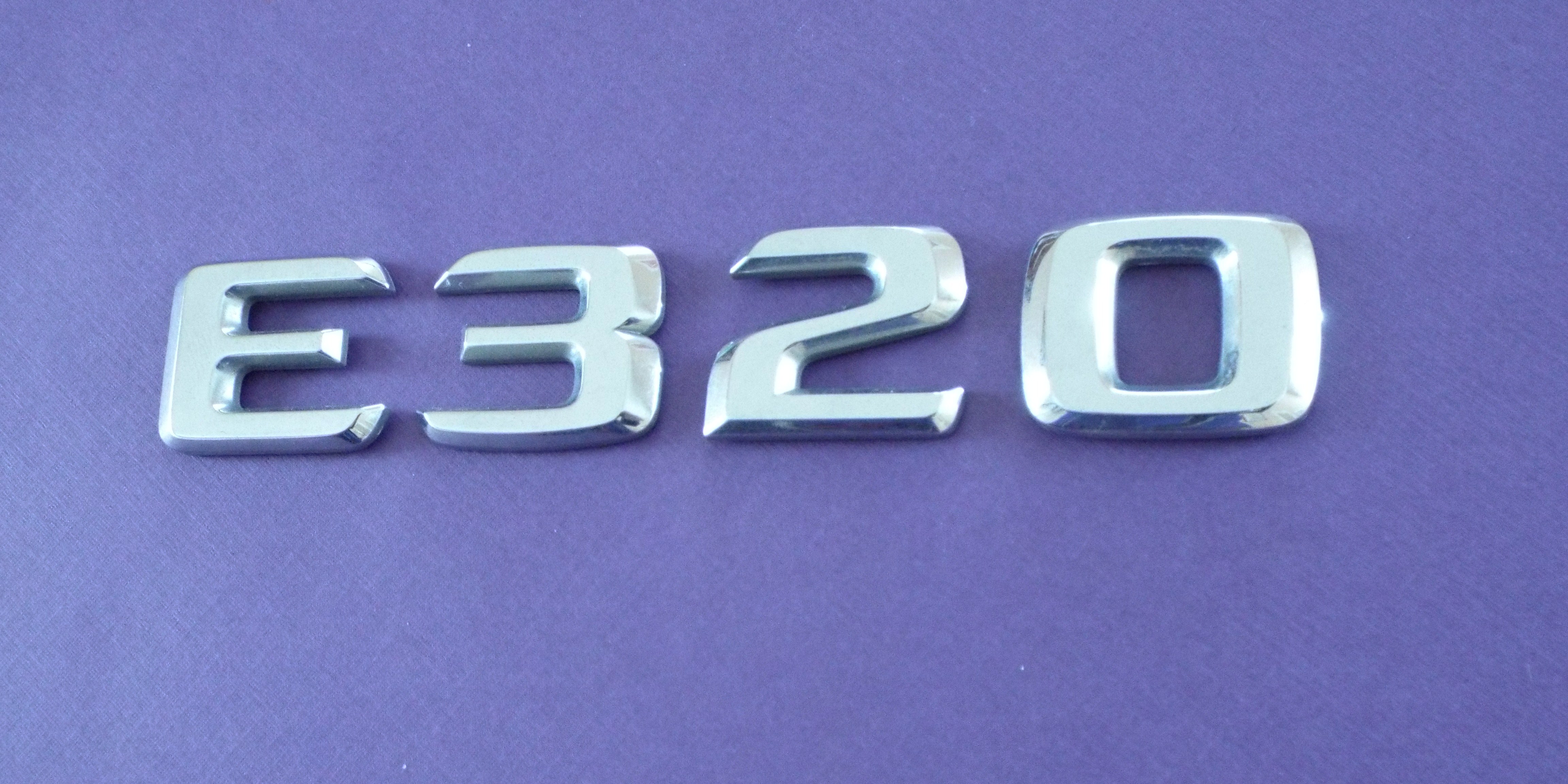 There was a time when automobile manufacturer paid pretty attention to detail when it came to the emblems and badges that adorned their models. Emblems that had thought and art to convey an image and set the car apart from that of the competitors.
Today, that detail has largely vanished. Manufacturers in the name of greater profits and cost cutting have opted to use individual letters and/or numbers in place of one piece emblems. This point is clearly illustrated by the two emblems above. The Dodge 1988-90 Dodge Dynasty trunk lid emblem versus the 1996-2002 Mercedes Benz E320 trunk lid emblem. What a difference! While the moderately priced Dodge Dynasty has an emblem that required a graphic designer of higher skill to create, the pricier E320 chose to use fairly generic letter and number combination of as an emblem, to let the public know what model Benz they are looking at. Granted, Mercedes Benz has never been known for emblem art but they used to at least install emblems that fared much better:
1972-80 Mercedes Benz 450SE emblem versus the 1998-2001 Mercedes Benz ML 430 Despite being only a combination of letters and numbers, the former is clearly a nicer emblem than the latter. Mercedes Benz is to be blamed for setting the regrettable trend of using individually installed letters and/or numbers as model identifiers and emblems. Benz has always used letters and numbers for their models and so has BMW. They are both German makes. By contrast the rest of the car manufacturing world mostly use actual names for model identification:
A BMW 330i versus a Buick Wildcat. Wow, Wildcat sounds a lot more interesting than 330i and the emblems are worlds apart in art and material value.I believe the rampant use of individual letters and/or numbers instead of one piece emblems is purely economic in reason. It is a lot less money to mass produce letters and numbers. Designing and producing one piece, elaborate emblems costs more. The accountants realize the difference in cost often translates to a few million dollars in gained profits. The 1984 Nissan Maxima emblem costs more to produce than the 2000-03 version:
Historically, American manufacturers have clearly excelled in model names and emblems. Over their illustrious histories, Chrysler, GM and Ford have produced many models with very memorable names:
1981 Chevrolet Malibu Classic emblem
1988 Jeep Comanche emblem
1976 Ford Gran Torino emblem

With cool models names such as Gran Torino, Comanche and Malibu Classic who needs boring and soulless models names such as 330i, E320 or MDX?
There is hope though, as demonstrated by American manufacturers:
2016 Chevrolet Camaro, 2016 Jeep Renegade and 2015 Dodge Charger Hellcat Fender emblem. Great names and great looking emblems that are infinitely better than BMW i8, Acura RL or Lincoln MKZ.